Top Five Landscape Trends To Watch Out For In 2020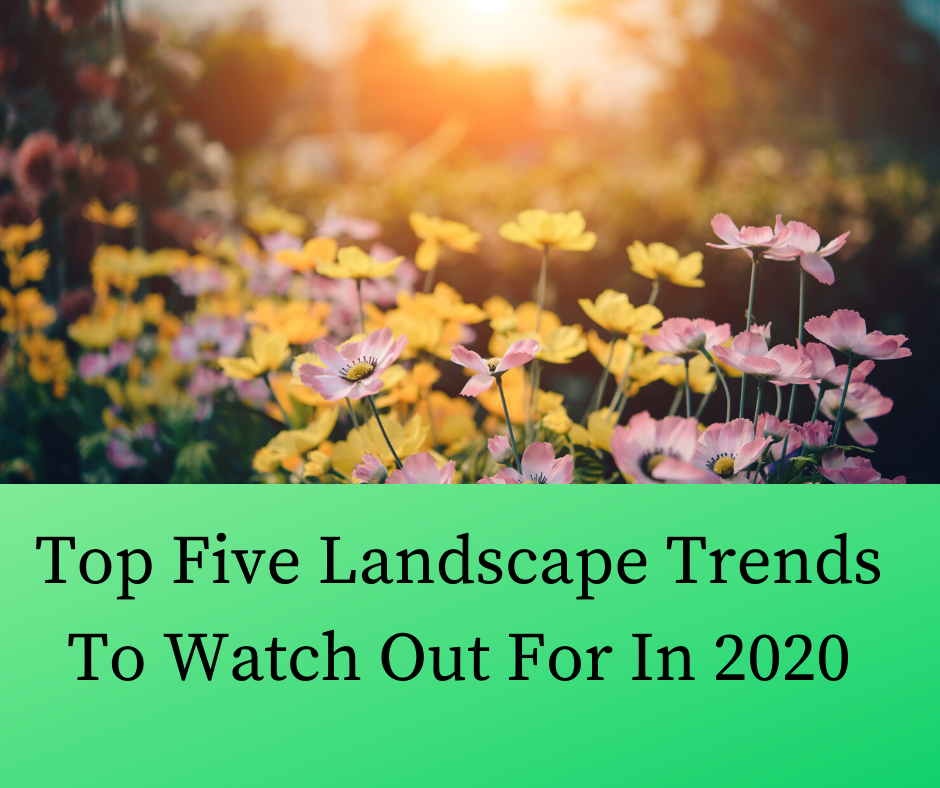 As a landscaping business, being in the know about top lawn and landscaping trends is key.  As we enter 2020, there is an interest in exciting design and maintenance trends that focus on outdoor spaces that are both beautiful and good for the environment.
Here are the top five trends you can expect to see for landscaping design in 2020.
Intricate hardscaping
As we move into 2020, you can expect to see more and more people looking to take their hardscaping to the next level.  So think your bricks, stone or concrete done in waves, chevron, lattice, and basket weave. We are seeing these requests in areas from the patio to walkways. You just want to make sure all the materials work together and that they tie in nicely with the home's architectural style.
Contemporary and Transitional Landscape Design
Simple and sleek designs are on the hot list for 2020.  This looks like modern water or fire features, elegant outdoor kitchens and contemporary sculptures.  The other part of this is selecting elements that are multi functional.  So features that can withstand a range of both cold and hot temperatures.  Installation of heat lamps and protective structures or the use of native plants would fall under this.
Lots of blue
PPG, which is the umbrella of paint brands like Glidden as well as big names like Sherwin Williams have named some of their beautiful blues as the hottest colors to look out for in outdoor spaces in 2020.  There are plenty of ways to include various shades of blue.  Consider features like sculptures or water features that incorporate some shade of blue.  Of course flowers are also another easy way to work in the colors.  Plants like blue fortune, false indigo, African lilly or grape hyacinth.
Homeowner centered design
Outdoor spaces and gardens should be a relaxing escape that brings serenity and joy. Whether it is creating a space where you can entertain or having your own edible garden, homeowners are really taking the reins on outdoor spaces that meet their needs. If you are working with smaller spaces, there are vertical or container gardens that can help you create an outdoor garden oasis.
High-tech irrigation systems
Technology continues to infiltrate every aspect of life and it has definitely become a big part of the lawn and landscape industry. In 2020, we will see homeowners looking for solutions when it comes to conserving water and saving money on watering their lawn or landscape.  The latest irrigation systems out there right now are equipped to be controlled from anywhere.  This looks like bluetooth capability, smartphone apps and Wi-Fi that will help maximize efficiency.  It is expected that Americans will continue to have a growing passion for healthy, well-designed green spaces that meet their needs.