Four Ways To Have A More Profitable 2020 For Your Landscaping Business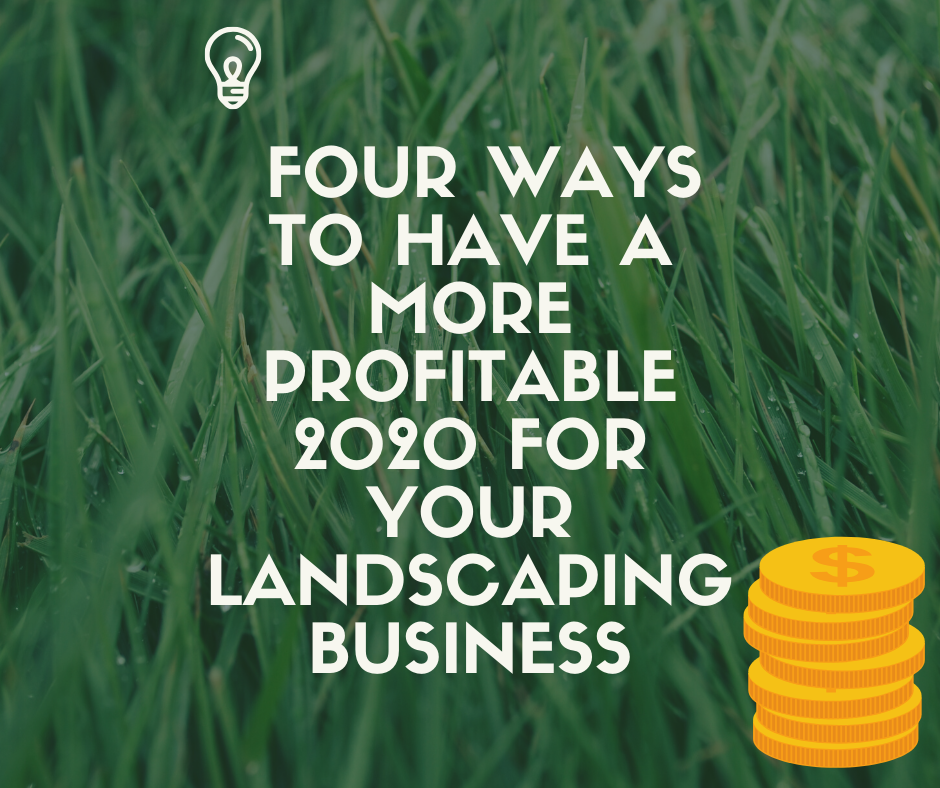 We are full force into 2020 and if you have not thought about how your landscaping business can have a more profitable year, now is the time.  When it comes to boosting your profitability, it really is all about planning ahead.
Below are five tips for making 2020 a more profitable year
 Create a budget
This one may seem obvious since you are running a business and all but many business owners don't actually have a budget in place.  This should be your goal to focus on first.  Although you can operate a business without one, you don't want to.  Having a budget will help you forecast sales and expenses and compare them to prior years.  Armed with that information you will be able to better plan your growth strategy. A budget will also help you make those tough business decisions more easily as well as help you stay on top of seasonal curves.
Measure everything
When it comes to how well your business is doing, it is hard to know if you are not measuring everything.  This is how you know what you need to improve on. One of the key areas you should be measuring is the number of hours you have estimated for your jobs versus the amount of time the job actually took.  Without this measurement, you don't have a clear idea on whether you are actually making money. So, if you don't have a system in place to measure these things, you need to get one.
Focus on your vision
Every business should have an idea of what they want their company to be now and into the future.  That is the only way you will know whether what you are currently doing will get you where you want to be.  This is your vision and you need to plan out what that vision looks like at least three years in advance.  That way, as you are faced with certain decisions,  you can look at your plan and ask yourself whether it aids you in making your vision a reality.
Plan ahead to save money on material costs
Start out the year right by scheduling meetings with your suppliers so you can go over what you have on the books and try and get them to commit to pricing for that year.  Just as much as you want to secure pricing, suppliers want to lock in business.
Analyze what customers are bringing in the most business
Your current customer base is a great place to try leverage more business from.  Go through your customers and see which ones are making you the most money.  Look for those that have the disposable income and are willing to invest in more upsells.  Make sure that your account managers are consistently walking the properties to look for areas that can be improved.   These enhancement suggestions can then be discussed with the owner and hopefully they bite.